仁川探索
各具特色,仁川的小街
Connecting past and present, people and culture
Baedari Bookstall Street
[A book] A physical form that systemically contains mental creation with a means of letters or pictures.
- Let's jump into the piles where books are collected.
For the town name, Baedari, some say it originated from a fact that the village is where ships are brought. Others say it came from a bridge in the town that brought boats. Anyway since the opening of a harbor at Jemulpo beach in 1883, people gathered to form a town, Baedari.
Right after the independence from the Japanese colony, many Japanese dumped their belongings including books into the junk shops leaving the peninsula. Some of the books were flowed in the town and shaped the bookstalls. Afterwards, war victims and refugees sold their books as the last resorts, which naturally helped to form the Baedari Bookstall Street. In the 70's and 80's, many people gathered to quench their thirst to learn and they called this area one of the three major bookstall streets along with Cheonggyecheon in Seoul and Bosudong, Busan.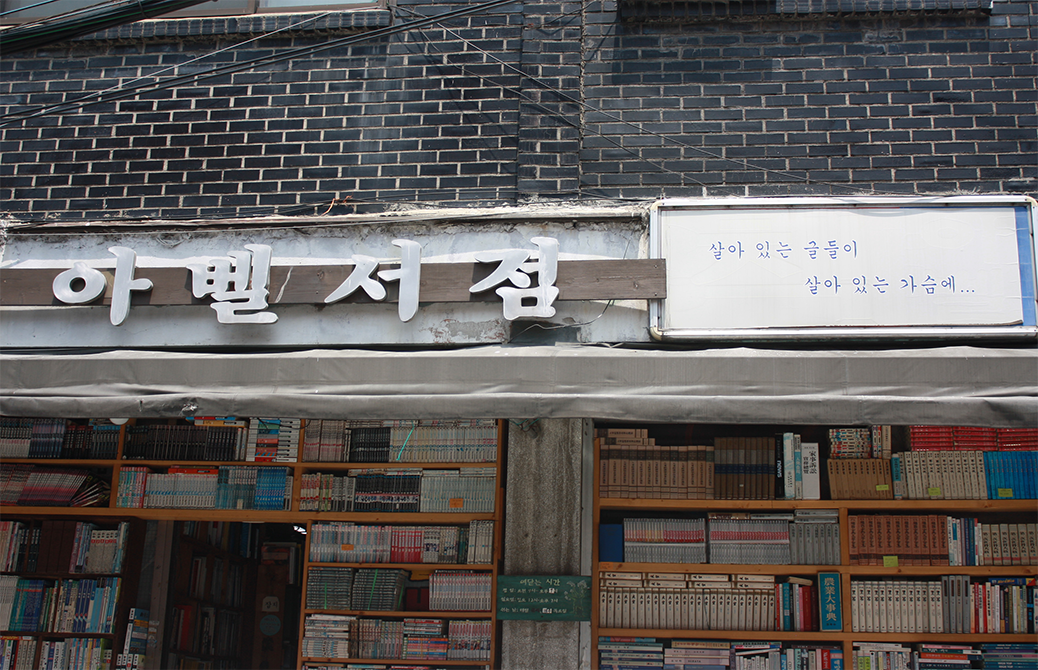 Since the 1980s, rapid economic growth and free textbook distribution caused decrease in customers, which led to closedown of bookstores handling secondhand textbooks and reference books. Currently, only a few bookstores – Deachang, Gyphyeongeon, Abel, Hanmi, and Samsung remain in existence.


It is advisable to take a public transportation or walking.
For a close look, walking leisurely would be best.
The closer you look, the prettier it is. At the beginning of the Baedari neighborhood, visitors can find the bookstall street.
Through a placard the reads a laid-back Mr. Baedari and secondhand-book festival, you can guess the vacant space down the road is the venue for the event.
The expression of "a laid-back Mr. Baedari" goes exquisitely well with the bookstall street.
On the left-side of the entrance, the secondhand-book stores are set in a row – from Nabiya nalda bookstore to Deachang, Gyphyeongeon, Abel, Hanmi, and Samsung. Some stores employed the title of seorim, which means woods of books and writings. It is an old-style, but fresh.

60 year-old bookstore, Gyphyeongeon is the oldest and smallest one in the Street. It is the second oldest after "Daehan Seorim" in Dong-Incheon. All the stores are more than 40 years old. The owner of Hanmi bookstore, who inherited his father's business, boasts his cultural senses.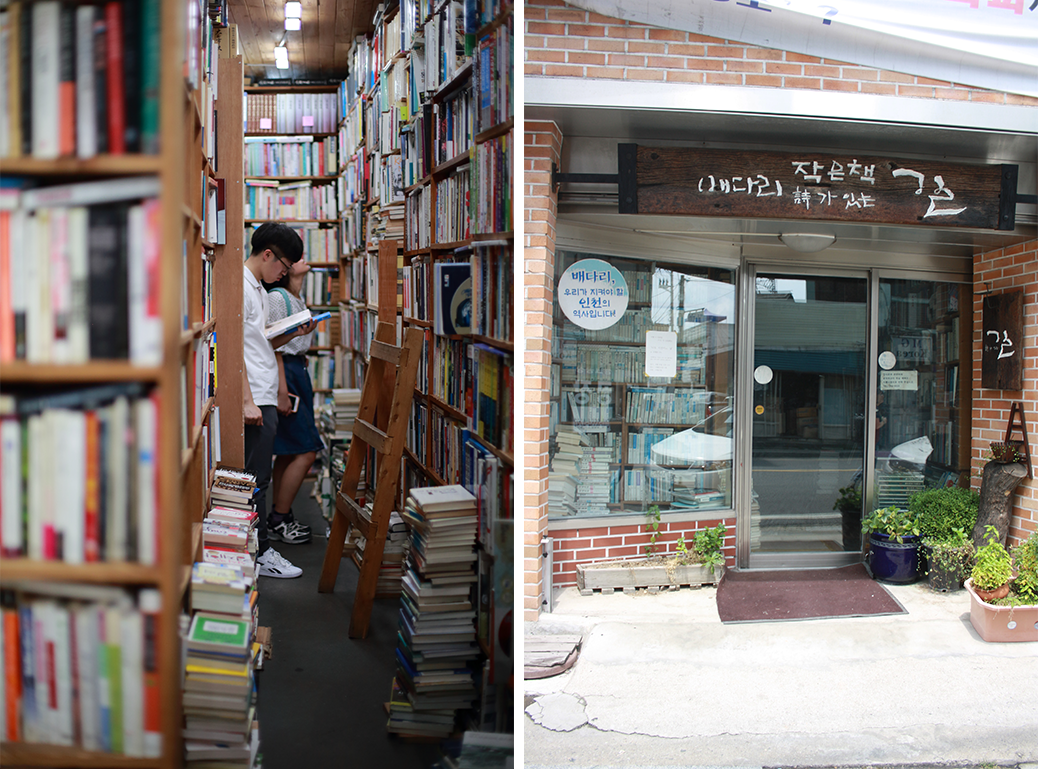 In a bookstore Abel, a small board which reads "living writings in living souls" catches visitors' eyes. Addition to the sign board, it has unique composition.
There is an exhibition hall next to the store. The first floor is filled with books for only culture and arts.
Regular poetry reading and various cultural events are held in an exhibition room